Home
Responsible Serving® Teaches Students...

The Responsible Serving® Course teaches a server how to spot a fake ID, how to tell if someone is intoxicated, how to cut someone off who has had too much, and the legal responsibilities of a server as well as state laws. Responsible serving is intended to prevent DUI's, DWI's, and underage drinking by creating well-informed, confident servers.
Responsible Serving® Benefits You...

The Responsible Server Course fulfills South Dakota state requirements with a responsible serving® certificate. The course will educate you with the state's local laws and penalties along with what it takes to be a responsible server. Some bars/restaurants also seek certified individuals to their lower insurance rates and to serve their customers better giving those with the certification an advantage in the job market. Additionally, after taking the course, we can provide you with a letter of recommendation to help you find the job you are looking for. Those applying for a position that may require them to mix drinks are encouraged to take the Bartender Mixology Course that teaches servers how to make drinks, customer service, bar terminology etc. Advanced courses like Wine Knowledge and Liquor Knowledge can also help you increase your tips or advance your career.


PSCC's Responsible Serving® Certificate is Comparable to Classroom Courses...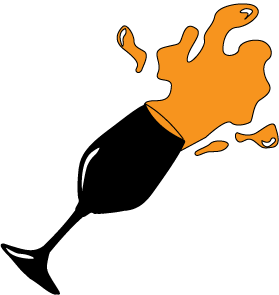 We go through a rigorous process to ensure that our courses meet state requirements for approval so students can benefit by being able to take the course outside the classroom. This means that our courses are not only approved in many states, but they are comparable to the training given to you in a classroom. Our interactive lessons take the place of instructor allowing students to go back and redo lessons as many times as necessary and allowing students to keep up with their own schedules. With the benefits of working at a place of your choosing, students no longer have to worry about keeping up with the instructor or classroom scheduling. Once the course is completed, students can print out their own certificates after completing the course or request us to send them one.
Students Begin Quizzes/Exams by...

The quizzes and exams can be taken wherever you have access to a computer and the internet. Students just need to log on to the site they purchased the lesson from to begin the course. The software will grade the quizzes as you take them, then show you your results on the screen. You need to go through all of the lessons, practice exams, lesson exams, and final test to complete the course requirements. This ensures that you gain the full knowledge of the course and complete state time requirements for training. Your scores are also recorded in an online database so employers and state officials can view them if needed.


Students Can Retake Tests...

Our system allows you to retake the test as many times as you need to pass the course, however, you will need to go back through the material to retake any chapter quizzes. Skipping through lessons with cause you to skip the exams as well. We do not charge an additional fee to go back and retake the tests. We want students to get the best possible scores they can. If students are required to take a state exam, they are encouraged to look back over the material as many times as needed to pass the exam.

Students Can Work Around Their Schedules...
The largest benefit of taking the course online is that students can work around their schedules.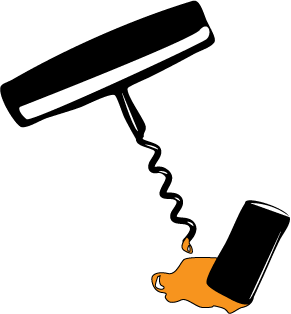 Students are allowed to stop working one day and come back to finish their course another. You can start and stop the course as many times as needed to fit your schedule, however if you do not come back to the course for several months it may be necessary to reset your password to re-enter the course.
If the Course Isn't Working...
There is no need to panic if your course isn't working right away. Refresh your page or try restarting your browser and re-logging into the site. If necessary try a different browser like Internet Explorer, Firefox, Google Chrome, etc. If your problems persist, we have live support 12 hours a day, and 8 hours on Saturdays, to help work out any problems you have.
If the Certificate Isn't Printing...
There is no need to panic if your certificate isn't printing. Start by going through your lessons to ensure that you have taken all chapter quizzes and gone through every lesson. Practice exams are some times confused for lesson exams. This is often the case when a certificate won't print. Students do not have to retake the final exam if they need to go back and take a missing quiz/lesson but they will need to review the material of the missed lesson before hitting the quiz link at the bottom of the page.
How long do I have access to the course material?
You will have access to the course material for 1 day after you complete the course and generate your certificate or 1 year after your initial login. In Alabama, you can access the course material for 2 days after your initial login.

If you log in to your account more than 1 day (or more than 2 days in AL) after completing the course and generating your certificate, you will be able to print a copy of your certificate, but will no longer be able to access the course material.
Can I re-use a token for a new employee if the employee I assigned it to did not complete the course?
You may receive a credit if the employee has not logged in to the course. Once the student has logged in, the token is used and you cannot receive a credit. The process is automated, if you delete a token, a new token will be provided in your account if the employee has not logged in.
Students Need a Computer with...

The course runs in your browser such as Internet Explorer, Firefox, or other browsers, and will run on a PC or Macintosh computer, or other computers with web access (via a standard web browser).

Operating Systems: Linux, Macintosh, Windows
Internet Browsers: Firefox, Explorer, Safari
Internet Connection Speed: 56 kbps or higher
Screen resolution: 1024 x 768 optimum, 800 x 600 required
We Allow Refunds...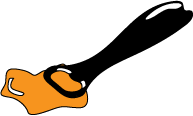 We have a 30 day refund policy, if you have not printed your certificate, and you are within 30 days of the order date, you can get a full refund.

Students can Purchase the Course with...

We accept credit cards, or checks / money orders.